New Year, More You...In 2 (Weeks)! #9
It's Day 9!
(missed Day 8? You can find it here.)
I don't know about you, but I'm sad that our time together is almost over. It's felt really lovely showing up in your inboxes every day, rather than twice a month. It makes me think I might start increasing my newsletter frequency. What do you think? Anyway, as we truly enter the home stretch of this challenge, I'm excited for you to take action on your bios. And coincidentally that's what we're talking about today. This is going to be a short one.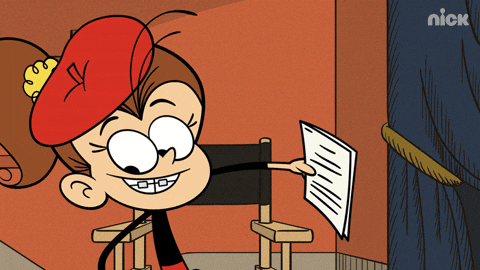 What's wrong with being confident? (nothing!)
So why does a Director shout action before the cameras roll? Well, I didn't look up the actual history, but for the purposes of this email let's presume it's because it lets everyone on set know to pay attention. It tells the camera people to roll, the actors to act, the sound people to press record, you get the idea. Announcing "action" also demonstrates who's in charge and who should be listened to. This person knows their stuff. So pay attention. You know what doesn't instill confidence? Wishy-washy passive language. Let's imagine the Director said "whenever you're ready" or "go ahead." That doesn't instill the same sense of urgency or confidence, does it? When someone wants to learn more about you, they're looking for confidence in your capabilities. And that can easily be conveyed with active voice. Your bio and all your content should be present tense and action oriented. Things like "I will help you" or "You will receive" are passive. Replace these with "I help you" and "You receive." It's not you Will. It's you Do. In other words, own what you do with confidence.
Action Jackson
For challenge #9, you're going to put all of your language into active voice.
Even if you're referencing something you've done in the past, you don't say will. You just say I helped, I served, I managed. Be definitive. Own that sh$t!
Convey confidence in what you actually deliver. Not what you will deliver.
That's it.
Easy peasy.
See you tomorrow.
And if you already use active voice in your bio...